Awards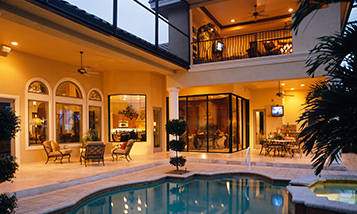 Keevan Homes' dramatic designs, quality features and innovative floor plans have earned their company numerous accolades bestowed by both the Collier County and Lee County Building Industries. As the recipient of the most prestigious builder awards, Keevan Homes focus on innovation consistently sets the bar in Southwest Florida residential building.
The Sand Dollar Award signifies the highest level of professionalism and excellence in the industry. Only members of the Collier Building Industry Association are eligible to win. The awards recognize excellence in building, development, landscape design, interior design, remodeling, commercial design, advertising, marketing and sales.
Created by the Sales and Marketing Council of the Lee Building Industry Association, the Pinnacle Awards provide an opportunity to recognize excellence in this effort. The Pinnacle Awards pay tribute to LBIA members who have obtained an outstanding level of success and professionalism in new home sales and marketing.
The Parade of Homes, presented by both the Collier and Lee Building Industry Associations, an annual event which recognizes designs of distinction and excellence in homebuilding in Collier and Lee Counties.
---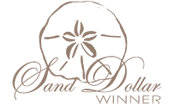 CBIA Sand Dollar Awards
Product Design of the Year
Single Family Home $1,750,000. – $2,500,000., The Cay Sal
Single Family Home $1,750,000. – $2,000,000., Private Residence
Single Family Home $1,250,000. – $1,750,000., The Abaco
Single Family Home $1,250,000. – $1,750,000., The Bona Vista Cay
Single Family Home $700,000. – $900,000., The Santa Maria
Single Family Home $500,000. – $700,000., The Marquesas
Outstanding Feature Award, The Caico Cay
Best Interior Design, The Caico Cay
---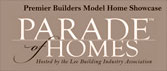 CBIA Parade of Homes
Grand Award Best of Parade
The Maderia
The Marquesas
LBIA Parade of Homes
Superior Home Award
The St. Croix
Santa Maria
The Cay Sal
The Grand Abaco
The Abaco
The Caico Cay
The Bona Vista Cay
The Lucaya Cay
---

LBIA Pinnacle Awards
Product Design of the Year
The Cayman
The Grand Abaco
The Santa Maria
The Cay Sal
The Lucaya Cay